Web & SEO
Take Advantage of a Fully Optimized & SEO Powered Website Design
An attractive and stylish website is just the first step in your path to online success. Our core beliefs help us build trusted friendships and create digital marketing strategies and websites that positively impact B2B businesses beyond just Google rankings and traffic.
There are many factors that determine how well your website performs. At TradeClan, we go beyond just the appearance and optimize the site so you will see: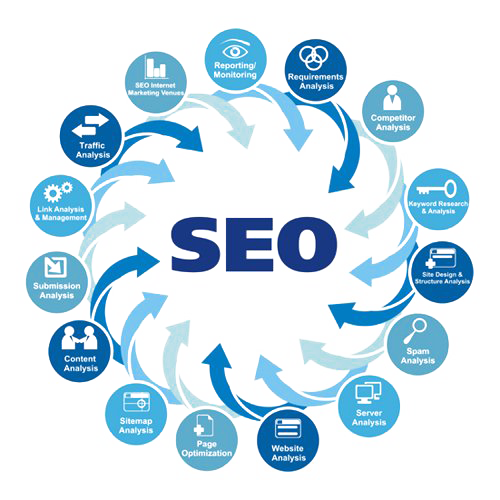 Intro call
Go over your tailored plan in detail with a dedicated account manager.
Design approval
Review first and second drafts of your new website design, then watch it go live.
Live walkthrough
Learn how to manage your site long-term with an hour-long walkthrough.
Marketing plan
Let an expert set up your marketing campaign and schedule monthly check-ins.
Request a free consultation!
We're flexible and can adapt to your needs and budget.
WebDesign
We offer professional creative website design services to your business.
Our b2b website design team builds responsive business websites using enterprise CMS platforms. We offer professional creative services to help your business create a modern website that includes b2b website design best practices, users love to engage with, and Google loves to rank.
Your Goals Drive Our Website Design Strategy
We will have a working brainstorm session with your team to understand the evolution of the current website, which functionality and design elements work best, and your goals for your new website. This will help us plan and give direction for your new b2b web design.
Website Code Framework Impacts Everything
The code framework of your website is the bones of the website and impacts everything from SEO, site speed, functionally, and the agile nature of your website to evolve as digital marketing changes. Choosing the correct framework will be a large part of our strategy.
Information Architecture Helps Google and Users Find Information Efficiently
How your website's content is structured is not only beneficial to SEO, but it needs to align with your user's expectations. We will create your website's information architecture, aligning it with user expectations and search engine value.
Your B2B Website Content Can Make Or Break Your Success
Your website's content strategy plans for the creation, organization, optimization, governance, and measurement of useful and valuable content. We will work with you to define the content that your website needs to rank well and meet users' needs.
Not All B2B Website Design & Development Is Equal
Once we have the final content set and sitemap finalized, we will start creating your new responsive design that will hold and showcase your content sets. This stage starts with creating a working model to show the basic layout and functionality of your website.
SEO Migration Plan To Retain Rankings
Having a transition plan when redesigning a website is vitally important to your website's success. We will create a plan to migrate users and search engines from your old website to your new one so the user's journey remains uninterrupted and search engines can continue to rank your website.
B2B Website Analytics and Measurement
Making sure you can effectively track key performance indicators, business goals, and inform Google that you have a new website, we will work with your team to integrate and set up Google Analytics and Google Search Console on your new b2b web design.
Pre-launch and Post-launch Website QA
Before and after we launch your new website, we do an extensive quality assurance process to ensure your website functions properly and is presented to Google in the best way that will positively impact rankings and traffic.
Testimonial
It's always a joy to hear that the work we do, has positively reviews.
We have spent 9 years working for one of Europe'n most
recognised and successful retailers so we have many good
review of works.
They made the process of the website redesign easy and have measurably improved our company's online presence.

He is responsive, explains things well, and is a great problem solver. He created a beautiful and functional website for me. I would highly recommend him and his work.

I'm thankful to have found you as our company's partner to support our website and SEO initiative. Excellent guidance and work product!