Quant-CRM
Trader's Room, Back Office, Risk Management, and many more...
QuantCRM is built by professionals in the forex market with a combined experience of over 60 years. So everything that you may think or not ever come across we have it all and we constantly add new features which some of them have been never done.
UNIQUE FEATURES AND COUNTING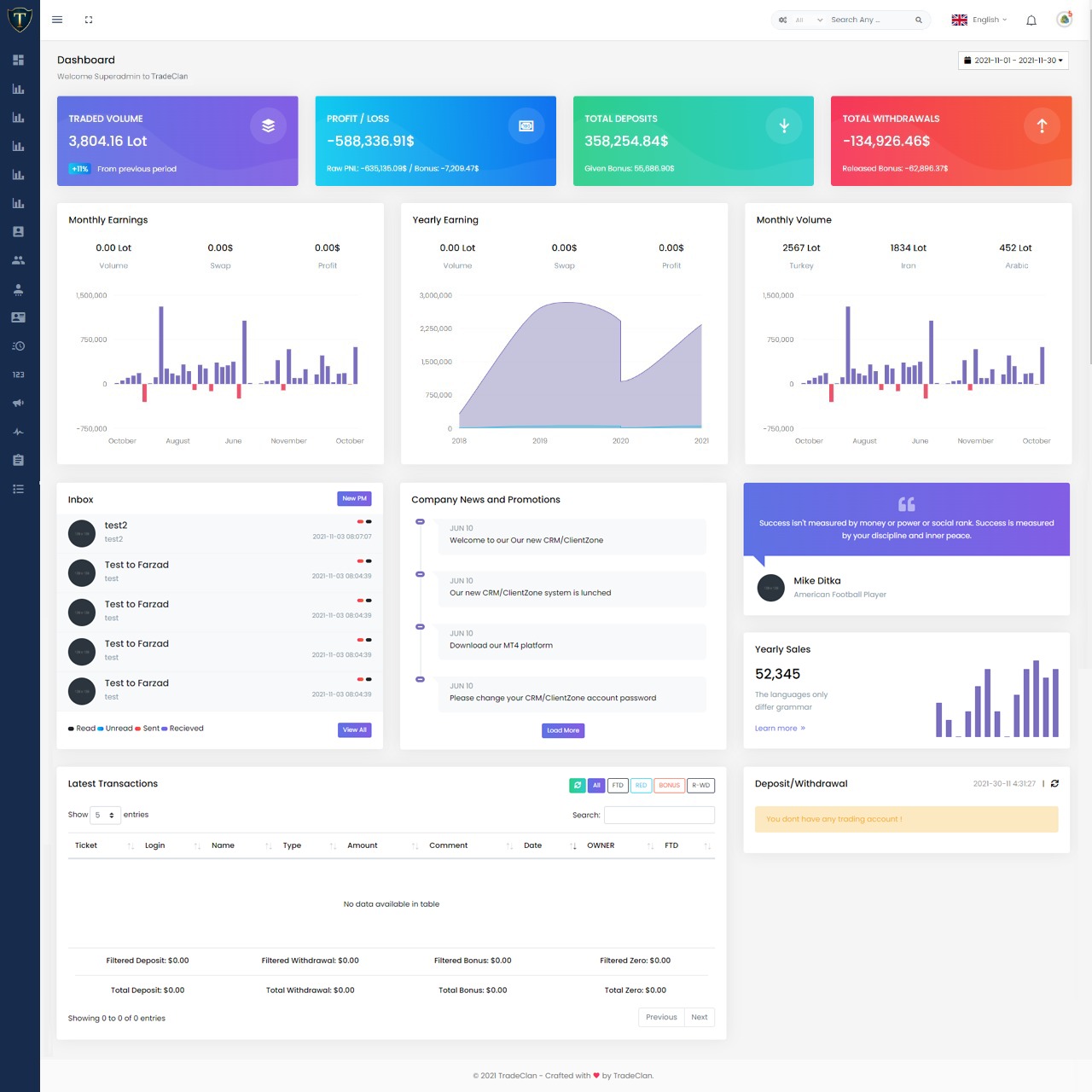 Want to know more about crm?
Just create demo account.
Quant-CRM
QuantCRM, The most powerful solution for Forex Brokers in the world.
With us everything is possible and even the sky is not the limit, If you can imagine it we can build it. Book your demo today and find out what we are made of.
Testimonial
It's always a joy to hear that the work we do, has positively reviews.
We have spent 9 years working for one of Europe'n most
recognised and successful retailers so we have many good
review of works.
Good Work Environment. Best work place with great people. User friendly CRM with lots of automation features and amazing framework. So far, my experience with Quant CRM has been very good. Through their recommendations and insights we are implementing solutions that will help us increase stakeholder satisfaction.

Quant-CRM is by far the most amazing CRM that we worked with it gave us the features that we didn't think it would be possible. It is being used by the sales department as a data center contact tool with active and potential customers, they frequent and program better communication flows and convert those contacts into sales.

I chose Quant CRM because of their value and incredible superior customer service. They really care about small-to-medium sized organizations like ours, whether you're very CRM experienced or lightly so. Every business needs a CRM these days. They really present a better value and are quite robust yet simple to use. Very pleased!